ACETATE
Very durable and derived from compounds contained in plants such as cotton. Our acetate frames are made of thermally treated acetate sheets of different colours. In addition to other advantages, the overlap of different layers allows for a wide range of new colours and shades.
---
WOOD
We use premium quality woods, of both common and highly sought-after varieties from FSC forests (Forest Stewardship Council). The choice of the type of wood is dictated by flexibility and resistance. The lightness that the wood gives to the frame is exceptional, almost like not wearing glasses at all. The wood used is finished with a hypoallergenic coating, which protects the wood from water and from wear and tear.
ZEBRAWOOD: Zebrawood is characterized by its striking parallel streaks; it originates from West Africa, more precisely in the areas of Cameroon, Gabon, Congo and Equatorial Guinea. The colour of zebrawood ranges from light grey to yellow, with contrasting veins in a striped, dark brown parallel structure.
BAMBOO: sAccording to various studies, Bamboo wood is a very strong and resistant building material. It is flexible and adaptable, with different aesthetic qualities and is also eco-sustainable. The Onlymoso Giant Bamboo is a graminacea and grows very quickly - over 100 cm per day - and can produce almost 20 times more lumber than any other type of tree. It can be used both as a finishing and as a structural material.
Thanks to its prodigious growth rate it is not so expensive, despite being a highly sought-after wood. Environmentally, in addition to purifying the air and generating oxygen, it does not create pollution as its cultivation does not require adding fertilizers to the soil.
WALNUT: A majestic tree possibly originating in Asia; it now grows in every part of Europe. Walnut has a grey-brown colour with darker, sometimes black or reddish veins. It has come to be considered one of the best woods, both aesthetically and for its flexibility. It cuts well, has
a medium hardness and is perfect for cleaning and polishing.
MAPLE: It grows everywhere, has a magnificent dome-shaped foliage, and can reach a height of up to 35 metres. Maple is a white wood with reddish markings and shades ranging from yellowish to purple. It is very hard with a fine grain, it is easy to clean and polishes to a high sheen.
TEAK: Teak wood tones vary from medium to golden brown. The well-accentuated structure is also patterned with linguiform curls that are created by the so-called "veins". This type of wood is found only in the forests of Asia, the tropical regions of South America and West Africa.
EBONY: Ebony is native to India, Java, and Madagascar. It is an intense black wood, illuminated by dark red reflections. It is renowned for being very hard and dense with a very fine grain. It does not crack and is impervious to insects.
BIRCH: Birchwood has a yellowish-white or reddish-white colour and the heartwood can turn brown or dark brown over time. Sometimes, in addition to the flamed pattern, there is the motif of the so-called frozen birch, which resembles an ice crystal on a window pane. Birches grow in Asia, North America and Europe (especially in the Scandinavian and Baltic countries).
ROSEWOOD: Originating in South America, rosewood is a hard wood of brown colour with violet hues, it has characteristics similar to mahogany.
APRICOT: The wood of the apricot tree is hard and dense and has an opaque yellow colour. It is often used for turning and panelling.
BEECH: A large, very ostentatious tree, which can reach a height of 30-40 meters with a huge crown. It thrives everywhere even on dry and rocky terrain. The wood is semi-hard and compact, uniformly veined. Its colour is yellowish red with bright brown rings.
DURMAST OAK: Found throughout Europe; oak is extremely variable in shape and size. It's colour is brown-yellow with gold-yellow streaks. It is an extremely hard, dense, heavy wood so it's not easy to work with.
ASH: A very commonly-used wood of ivory-white colour with light veins and pearly speckles. It's hard, compact, resistant and very flexible.
PLYWOOD: As the name suggests, plywood is composed of a multiple overlap of thin sheets of wood, taken from the trunks with specialized machines. These sheets are glued together with the fibers placed in alternating directions and are always in odd numbers (3, 5, 7, etc.). This results in a particularly robust panel in which the tensions and deformations are precisely "compensated" by the alternate arrangement of the fibers.
CHERRY: The sapwood is yellowish brown and the heartwood is brownish pink. The grain is straight, the texture is medium. It is widely used in fine cabinet-making and in the construction of high-quality musical instruments, pipes and furniture.
MAHOGANY: Native to the Americas, this is a richly veined, hard, red-brown wood. It can be worked very well, has a fine and uniform grain, polishes beautifully, and is resistant to shrinking and woodworm.
SANDALWOOD: Sandalwood comes from a plant known as citrus sandalwood (the scientific name is Santalum Album). This plant belongs to the Santalaceae family and is popular in India and Indonesia thanks to its humid and tropical climates. Sandalwood is taken from the stem and the roots of the evergreen citrus tree.
EUROPEAN OAK: Found throughout Europe; oak is extremely variable in shape and size. It is brown-yellow with gold-yellow streaks. It is an extremely hard, dense, heavy wood so it's not easy to work with.
OLIVE: The olive tree is the epitome of the Mediterranean landscape. Originating in Asia, it's large and squat, reaching a height of 15 meters. The wood is greenish or yellowish brown with rich black or brown veins. This hardwood is compact and uniform and is resistant to woodworm.
CEDAR: this wood is marked by its contrasting whitish sapwood and pinkish heartwood. It has a fine grain and even texture. Because of its resistance to the elements it is widely used in construction, especially for beams and railway sleepers. It can be easily worked so it's highly sought after for furniture making, decorative pieces, carving and sculpture.
---
STONE
Using cutting-edge technology, rock layers are broken down to a thickness of a few thousandths of a millimeter.
Thanks to a special mesh positioned on the back of the product, a natural stone surface is created which is completely compact and flexible.
QUARZITE: A hard, non-foliated metamorphic rock which was originally pure quartz sandstone. Sandstone is converted into quartzite through heating and pressure usually related to tectonic compression. The most colourless, transparent and vitreous varieties are almost exclusively composed of quartz. Quartz may be associated with other minerals such as micas, potassium feldspar, plagioclases, carbonates, etc. Given the great stability of the quartz (the mineral isn't easily alterable), the metamorphic grade of quartzite is affected by the other minerals contained in the quartzite.
SLATE: Slate is a fine-grained, foliated, homogeneous metamorphic rock derived from an original shale-type sedimentary rock composed of clay or volcanic ash through low-grade regional metamorphism. Slate is classified as a soft or semi-hard rock. It is a compact stone with a leadgrey blackish colour and is easily workable.
SANDSTONE: Sandstone is a sedimentary rock composed of granules the size of grains of sand. The granules can have various mineralogical compositions, depending on the area of origin. Grains of quartz, a mineral which has great resistance, are one of the most common constituents of these rocks.
---
ORGANIC
A new completely natural material not normally used in traditional production processes.
4 different elements: Hay and rose petals, Cornflower petals, Coffee powder and Musk
These are applied on supporting plates following a complex production process that involves various manual steps. This way the natural properties of the material remain almost completely intact and can be perceived through sight, touch and smell.
This "Green" product concept begins with the use of 100% "green" energy and ends with our agglutinants, which are 100% biodegradable and, it goes without saying, free from bioacids, plasticisers and solvents. They are even suitable for contact with food.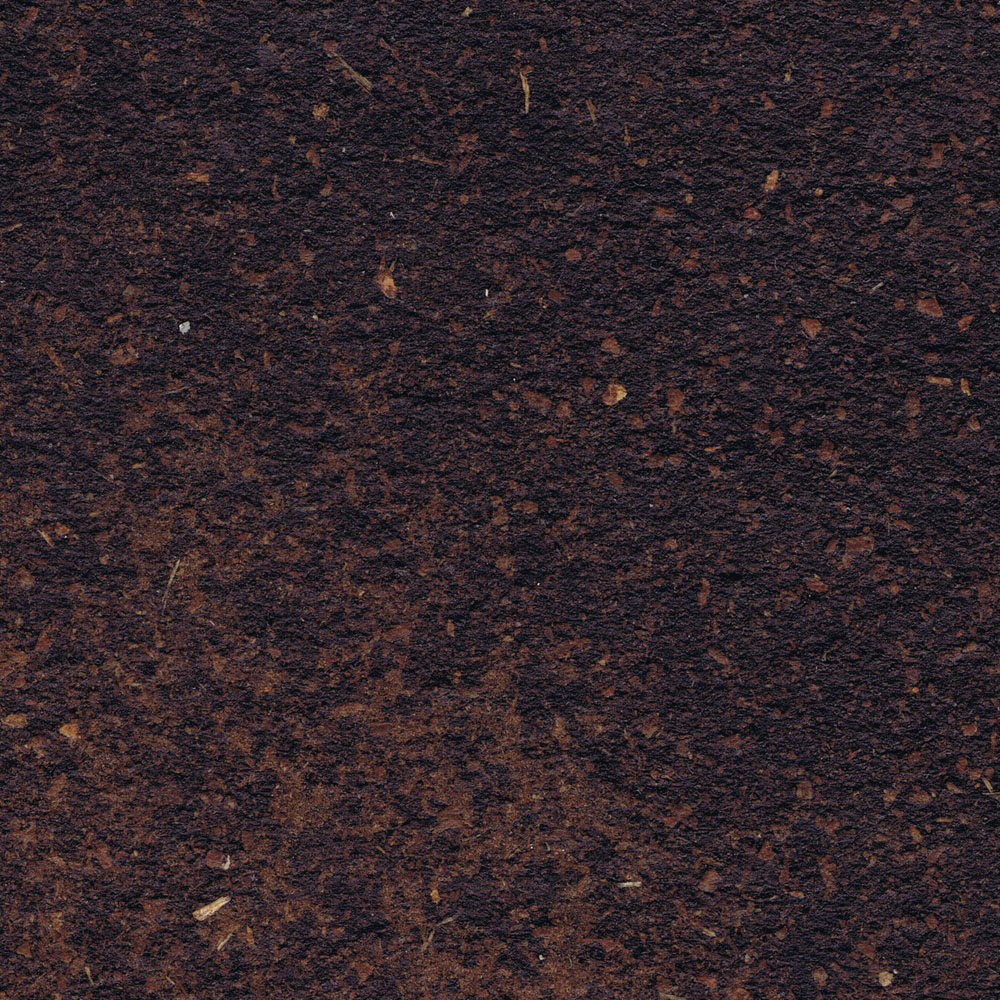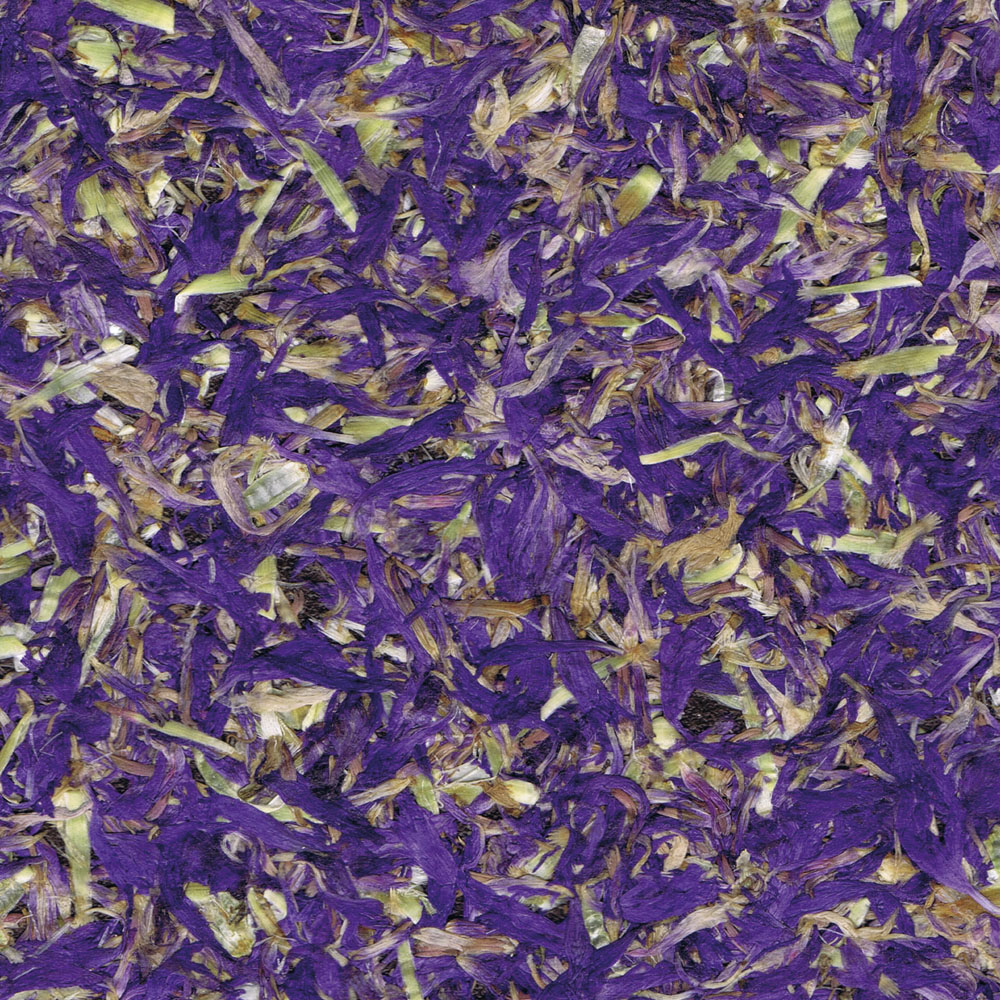 ---
LENSES
On sunny days, the closure of your eyelids and the contraction of your pupils are not enough to protect you from the intensity of the sunlight.
Wearing sunglasses mitigates glare and gives you immediate visual comfort.
Furthermore, it protects you from an imperceptible danger to the naked eye: ultraviolet and blue light. The polarised lenses augment the natural filter function of the crystalline lenses and the corneas in your eyes.
Our collections of sunglasses are the result of a combination of technology, innovation and fashion, designed to surpass the ordinary:
Technical equipment to improve athletic performance
Essential protection for enjoying the sunshine
A touch of style to show off our look
The lenses we use are both technical and aesthetic, they change and adapt to all conditions of sunlight. Regardless of the circumstances, our innovative solutions will offer an incomparable optical experience, day in and day out and in the most extreme situations, reacting and transforming according to the surrounding environment to improve vision when it really counts; they'll always be at the cutting edge of fashion.
Our sunglasses are ALL exclusively MADE IN ITALY, this is not a concept to be underestimated because these days very few companies commit
to this consideration and quality.
CR39
Polyalyl-diglycol-carbonate (PADC) is a plastic polymer belonging to the class of polyesters.
The main use of this material is in unbreakable lenses for ophthalmic use (glasses). There are other organic materials for ophthalmic use but CR39 remains the most common and widespread. CR39 is also widely used for the detection of nuclear traces (alpha particles, fission products) by chemical binding of the surface and subsequent analysis with an optical microscope.
NYLON
Nylon, or polyamide, is a new high-performance material, because it combines the advantages of polycarbonate and CR-39 lenses. Nylon lenses have a considerable impact resistance, while remaining extremely light, and do not shatter when they are bored into with a drill (making them perfect for some forms of frames). Its use is increasing in sunglasses for general use, and for active sports.
TAC
Polarized lenses made of a material called cellulose Tri-acetate. The TAC lenses have many advantages including an extraordinary resistance to scratches and abrasions. In addition, the lenses provide a very low distortion of the image, much lower than that provided by polycarbonate lenses. TAC lenses are lighter and thinner than glass and are therefore comfortable even if worn for many hours.
SOME INFORMATION ABOUT THE LENSES
BASE, or base radius. The BC is the value that describes the internal curvature of the lens.
PROTECTION CATEGORY
The lenses are assigned a number ranging from 0 to 4 which indicates their ability to filter light.
0 indicates a very light lens which lets almost all of the light through
1 indicates lenses that hold back 40 – 80% of the sun's rays (cosmetic glasses)
most sunglasses with good absorption power fall into categories 2 and 3
category 4 has an almost total filtering power.
---
CELLULOSE "CARD"
The cellulose used for our bags is derived from the recycling of secondary fibers that come from other production processes of the paper industry, such as waste production from napkins, kitchen towels, toilet paper and cigarette packs.
In the production process all the waste is collected and, after a regeneration process, can be used again as raw material. All virgin cellulose used in the production process is supplied by producers who have obtained FSC (Forest Stewardship Council) certification.
Machine washable at 30°.
---
SAIL
Created from the surplus from the production of sails for windsurfing and sailboats. We recover the leftover materials, helping the manufacturing companies to reduce the costs of disposing of waste. The material is a black polylaminate with a transparent medium-textured base.
---
CARBON
CARBON is an innovative material that Fenz has introduced for the production of its new line. The high tenacity carbon fiber sheets are used to reinforce the frames of the eyeglasses. The use of these foils, mixed with different natural materials (such as wood, stone, etc.), allow to increase the strength of the product, reinforcing it, particularly at the points of greatest stress such as, when inserting the lenses or adjusting the rods. Continuous stress tests have allowed us to discover the right combination of wood and carbon, ensuring a resistant product of the highest quality, firm and at the same time flexible in its regulations.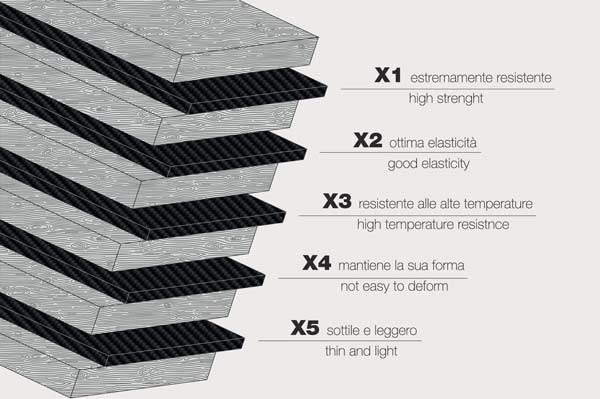 ---
TITANIUM
TITANIUM is a metallic element that is well known for its resistance to corrosion and its high strength / weight ratio. It is light, hard, with a low density. Titanium is as tough as steel but 40% lighter. It weighs 60% more than aluminium but with double strength. These properties make titanium very resistant to the usual forms of metal fatigue.
---
OUR WATCHES
SWISS MOVEMENT
They are high precision mechanisms to the second. The high technical quality, combined with an accurate and unmatchable image component, makes the movement synonymous with a guarantee. Swiss movement does not only refer to the country of origin, but carries a great reputation that has won the trust of customers all around the world.